The Squid Research Lab has shared with us video footage of four weapons, a sub weapon and four specials today on the
Splatoon US blog
. Check out a playlist of all the videos below!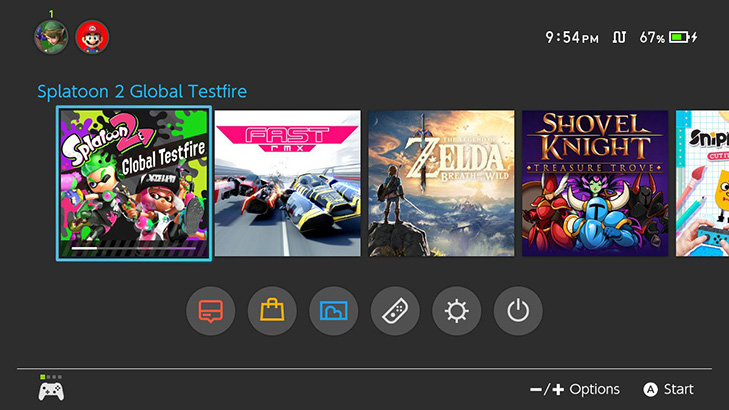 The Splatoon 2 Global Testfire is now available for download on the Switch eShop!

If you've got a Nintendo Switch, be sure to download it so you're ready to go on March 24th when the Global Testfire begins!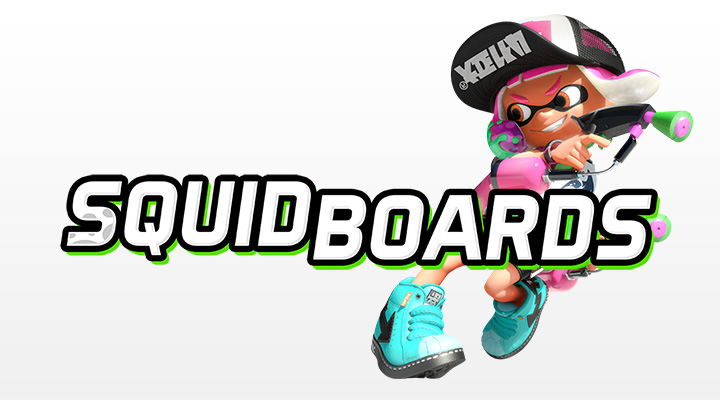 Time to kick things up a notch!
Splatoon 2 will be here before you know it. In our continued quest to make Squidboards your best resource for all things Splatoon, we're looking to get more hands on deck and strengthen our staff.
Why don't you join us by
applying for a Squidboards staff position
?!
We're looking for:
Moderators
, to keep the site clean and maintain healthy discussion;
Writers
, to provide coverage on current events, the...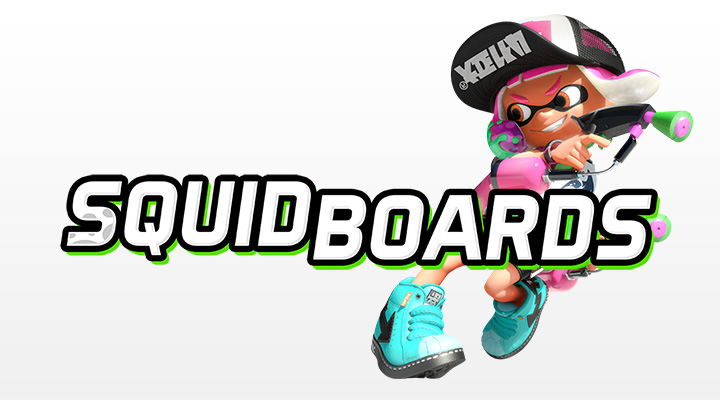 Sometimes it felt like yelling into the void. Ever since launch, the Splatoon community has clamored for a true, dedicated spectator mode and a LAN mode for 4v4 multiplayer. These features never materialized in the original game. Although hope was not lost, it was hard not to wonder if they would ever come.
Today we're proud to announce a visual overhaul to Squidboards! To prepare the site for the freshness of Splatoon 2, we've given the whole site a fresh coat of ink. We hope you enjoy the new look! Read on to learn more about all the new changes.
Nintendo's heavily anticipated console presentation last night featured a slew of new games, as well as a couple of familiar titles with some new twists.
Splatoon doesn't often get a heavy spotlight in the world of eSports but with the announcement of Nintendo Switch, minds have been buzzing with the possibility of pro Splatoon.

Red Bull eSports dove into the community at large to talk about what competitive play has been like since the game's release, and what it might look like in the future.
Time flies doesn't it? Just over a year ago Splatoon launched on the Wii U in May of 2015. The game itself became an instant hit and was an incredibly popular addition to the Nintendo family even for a fresh new IP. The game opened the door for many new players at home and overseas, as well as new opportunities for artists and content creators. With the Wii U not doing so well and the "previously named NX" just around the corner the stage was set for something new.
Nintendo surprised the world yesterday with the announcement of a preview trailer for their upcoming home console, the NX. This morning, that trailer has finally come -- our first look at the Nintendo Switch.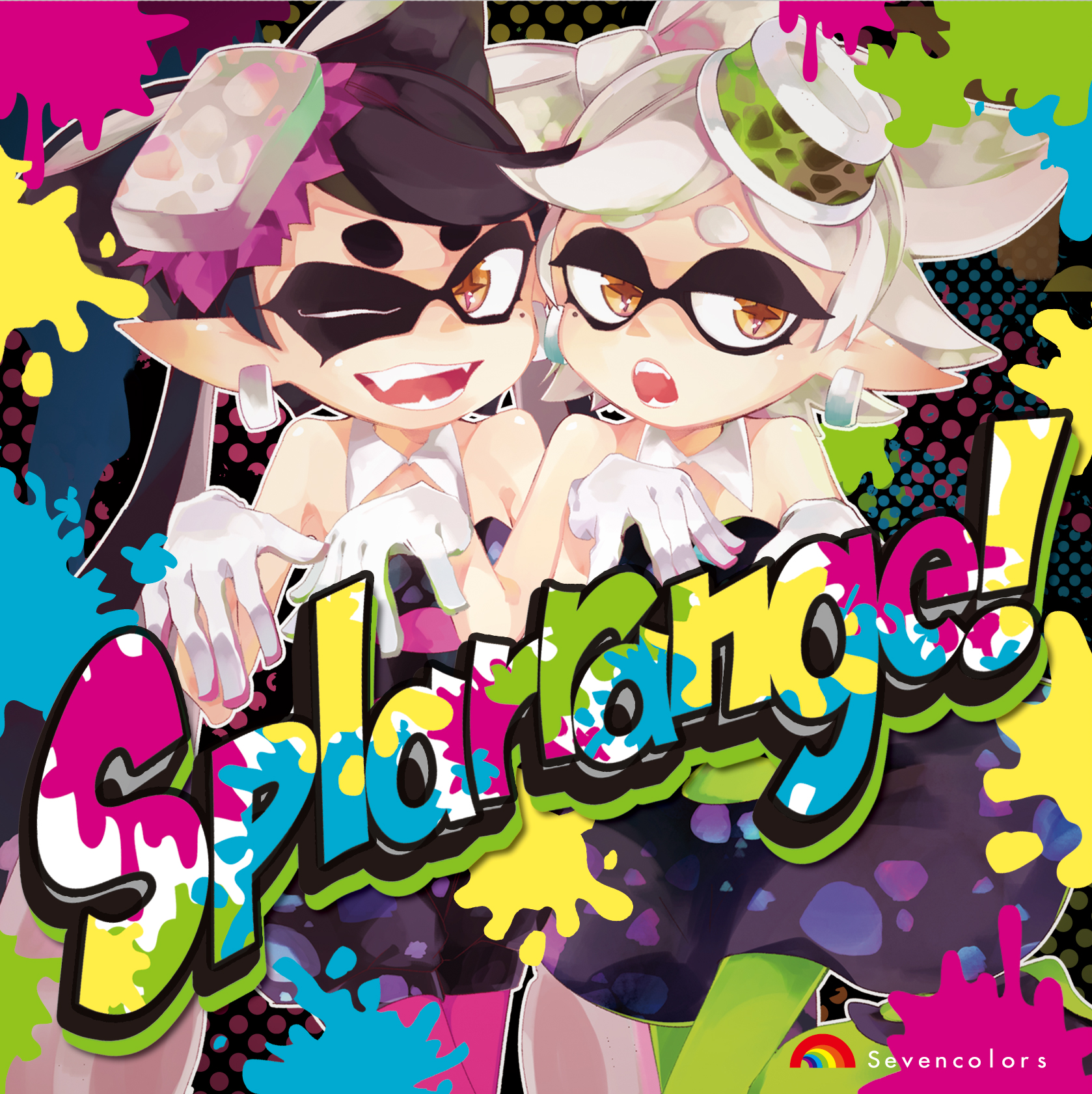 Welcome to another installment of Squidbeats, our series of features on the music made by Splatoon fans! This time around, we'll be listening to Splarrange!, an album by all Japanese artists released in December 2015. Japan, being the game's country of origin, has a considerably more intense Splatoon fandom than in other parts of the world, and this is only the first of several Japanese releases this series will cover.



Splarrange! is an example of "doujin" music, which is the term in Japanese that...