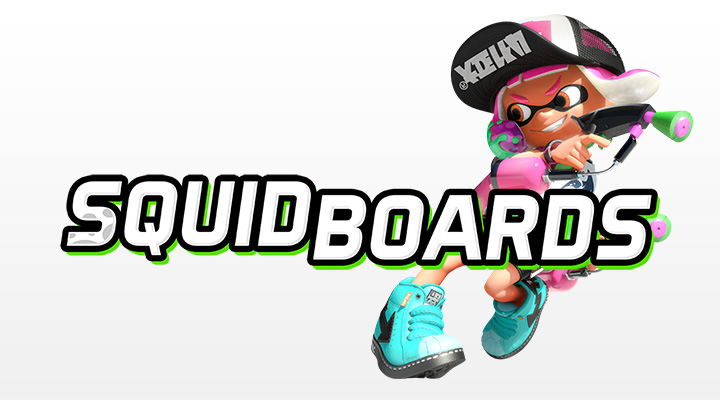 It's that time of the month again

Here are the new patch notes for the 1.3.0 update coming out tonight!
in the future!
Greetings, Squids! While it may not be Squidmas yet, we're experiencing a changing in the seasons for more than one periodic event in the Splatoon Community, so let's take the time to get up to date!

Tomorrow marks the sixth installment of InkStorm, EndGameTV's serial competitive Splatoon tournament. With a history of Japanese dominance, this tournament now provides an opportunity for new teams to carve out their mark in Splatoon 2. More than 50 teams have signed up, making InkStorm+ one of the largest competitive Splatoon 2 events to date. While there are many talented teams present, six teams are poised to take the championship.
Hey there, squids! I just wanted to bring to everyone's attention some of the great things currently happening in the Competitive Splatoon community.
Happy Friday, Squids! We've got some
FRESH
news coming your way!


This September, we'll be hosting our very first Splatoon 2 online competition to kick off the
Squidboards Splat Series!
​
The Splat Series will consist of online Splatoon 2 tournaments hosted every month. These tournaments are
free to enter
and will provide a prize for the winning team of each event. Players and teams of
all skill levels
are encouraged to enter, and each event will be streamed live on Twitch!
Today's Nintendo Direct was early in the morning, but jam-packed with information on Splatoon 2, which launches on the Switch July 21st.

We've got a quick recap for you on all the news you might have missed. While some information and modes covered may not be entirely new, there's certainly a lot in here that's certified fresh!