This site uses cookies. By continuing to use this site, you are agreeing to our use of cookies.

Learn More.

Squidboards now has its own Discord server!

Welcome to SquidBoards, the largest forum dedicated to Splatoon! Over 15,000 Splatoon fans from around the world have come to discuss this fantastic game with over 150,000 posts!

You are currently viewing our boards as a visitor. Click here to sign up right now and start on your path in the Splatoon community!
Big news, squids!

If you missed last night's Nintendo Direct, time to get caught up!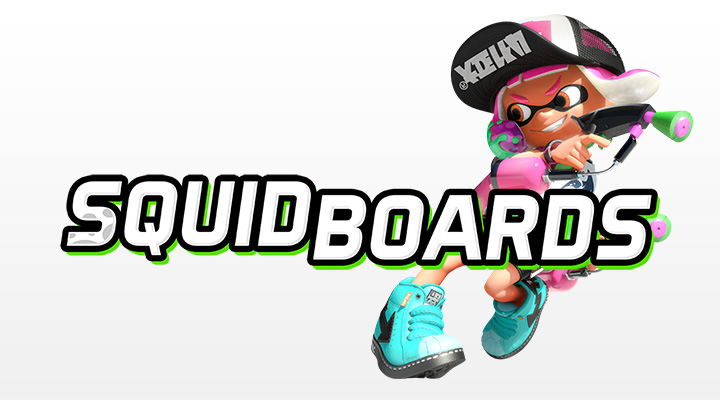 Art of the Month is a monthly Squidboards community contest in which you submit your original Splatoon artwork based on the theme selected for that month. After the month is over, we'll select a winning submission, which will be featured on our homepage and social media!​

In celebration of Inktober, we're kicking off a brand new project for all you talented squids out there. If you're an artist or aspire to be one, this is for you!​
Greetings, squids who might be kids! One topic many of us keep discussing is the return of classic stages. We have the ever-popular
Moray Towers
(heh),
Kelp Dome
, and
Port Mackerel
, but there's a whopping 13 stages left behind!
So tell us, dear audience! Which stages would you like to see return, and why? Share your vote and your thoughts!
Greetings, squids and/or kids! As of today, the
Rapid Blaster Pro
is returning! But what of the three weapons that remain left behind? The
Hydra Splatling
,
Range Blaster
, and
Bamboozler
are all waiting in the wings.
Did you have one of these great weapons as your main, or are you interested in picking them up? Vote for your favorite and tell us your thoughts!
Former members of NSTC, Chimera, and Koopa Clan have formed Team Olive, a new squad with a small but impressive tournament history thus far, taking first place in NNCL Cosmic II and fourth in NNCL Cosmic IV. Today we'll be talking with Sendou to see why and how this team started, and what the futures are for Chimera.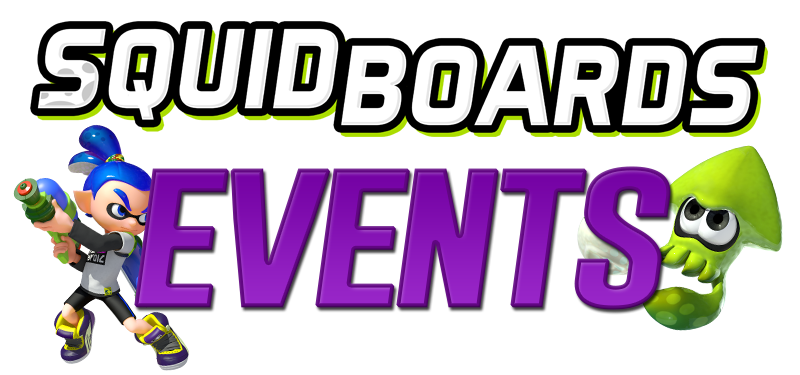 This weekend, there are plenty of tourneys and online events taking place. The U.S Inkling Open qualifiers, NNCL COSMIC III, Fullwipe and more! All the details and more in this events update!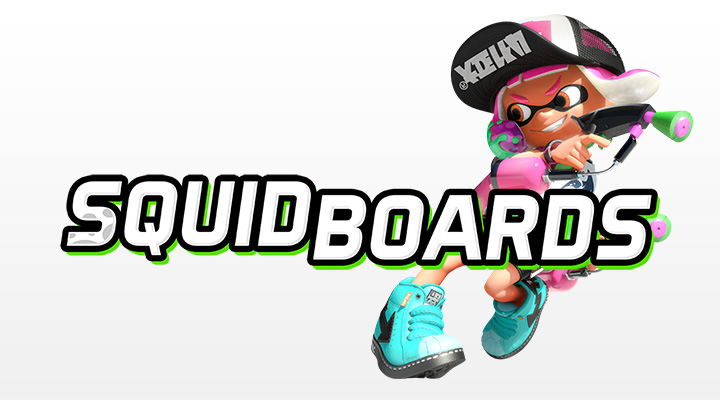 Our newly refurbished staff are excited to bring you all some riveting events and tourneys in the upcoming months leading up and continuing through Splatoon 2 launch. Although they're already in the planning stages for a couple events, we want your feedback in terms of events you would want to see from Squidboards. I've added a number of options here, and while we have a vague idea of what people enjoy, we don't want any assumptions. We are also completely welcome to new ideas as well! So, if you would take the time, please leave an answer in the polling and discuss your answers in the...
Splatoon doesn't often get a heavy spotlight in the world of eSports but with the announcement of Nintendo Switch, minds have been buzzing with the possibility of pro Splatoon.

Red Bull eSports dove into the community at large to talk about what competitive play has been like since the game's release, and what it might look like in the future.
Time flies doesn't it? Just over a year ago Splatoon launched on the Wii U in May of 2015. The game itself became an instant hit and was an incredibly popular addition to the Nintendo family even for a fresh new IP. The game opened the door for many new players at home and overseas, as well as new opportunities for artists and content creators. With the Wii U not doing so well and the "previously named NX" just around the corner the stage was set for something new.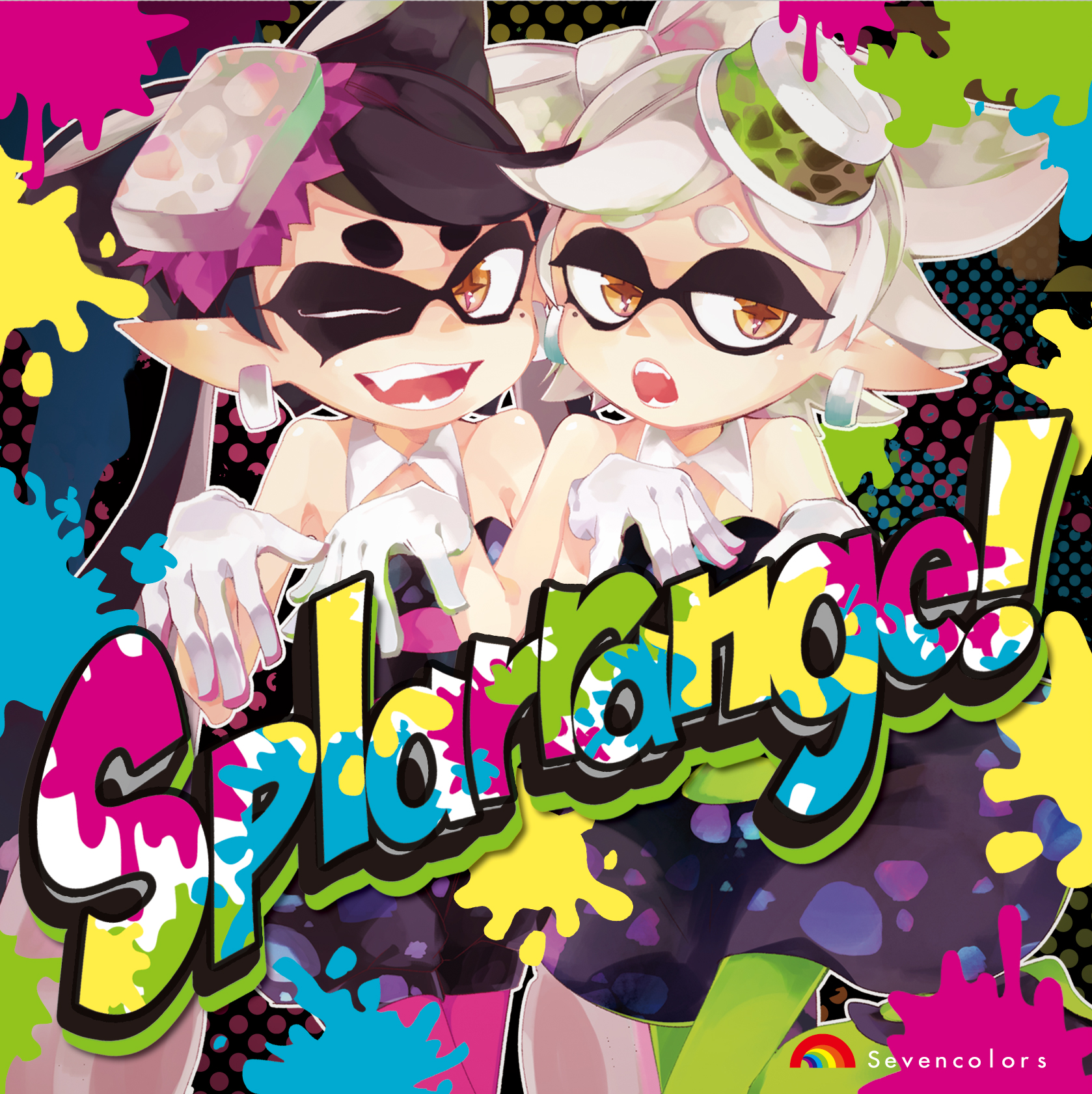 Welcome to another installment of Squidbeats, our series of features on the music made by Splatoon fans! This time around, we'll be listening to Splarrange!, an album by all Japanese artists released in December 2015. Japan, being the game's country of origin, has a considerably more intense Splatoon fandom than in other parts of the world, and this is only the first of several Japanese releases this series will cover.



Splarrange! is an example of "doujin" music, which is the term in Japanese that...