This site uses cookies. By continuing to use this site, you are agreeing to our use of cookies.

Learn More.

Squidboards now has its own Discord server!

Welcome to SquidBoards, the largest forum dedicated to Splatoon! Over 15,000 Splatoon fans from around the world have come to discuss this fantastic game with over 150,000 posts!

You are currently viewing our boards as a visitor. Click here to sign up right now and start on your path in the Splatoon community!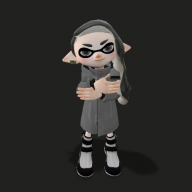 Location:

Occupation:

Gmod artist, nothing much
Agent14
Inkling, from Inkopolis
Agent14 was last seen:

Feb 2, 2021
Loading...

Loading...

About

Location:

Occupation:

Gmod artist, nothing much

Hello, I'm Agent14 and I'm A casually gmod artist who makes not-so-high-in-resolution posters. (blame apple) I am a fan of Nintendo all-together, and anime and manga.
Sadly am not doing requests at the moment as I have other things going on in my life.
That's all from me, thanks.

Interact

Content:

Switch Friend Code:

SW-0434-6789-0984

Loading...