This site uses cookies. By continuing to use this site, you are agreeing to our use of cookies.

Learn More.

Squidboards now has its own Discord server!

Welcome to SquidBoards, the largest forum dedicated to Splatoon! Over 15,000 Splatoon fans from around the world have come to discuss this fantastic game with over 150,000 posts!

You are currently viewing our boards as a visitor. Click here to sign up right now and start on your path in the Splatoon community!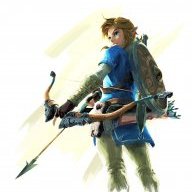 Gender:

Male

Birthday:

Sep 21, 2000

(Age: 20)

Location:
Anaru
Inkling Cadet, Male, 20, from Callie-Fornia
I got Breath of the Wild and the Switch! It's the first console I've ever had on launch day. Mar 3, 2017
Loading...

Loading...

About

Gender:

Male

Birthday:

Sep 21, 2000 (Age: 20)

Location:

My favorite weapons are the Octobrush and the Dual Squelcher, my favorite mode is Rainmaker, and my favorite map is Bluefin Depot. Other games I like to play are Mario Maker, Mario Sunshine, Mario 64, PM:TTYD, the first 2 Banjo-Kazooie games, Pokémon, Yoshi's Wooly World, Rocket League, Stardew Valley, Skyrim, and all the Zelda games.

Interact

Content:

NNID:

lavalizard24

Signature

NNID: lavalizard24

Nickname/In-Game Name: Anaru

Level: 49, just one more! Rank: A+ 78

(Highest - S 55) Money: 964,594 Super Sea Snails: 13

Main Weapon (358,000p): Secondary Weapon (192,000p): Other Weapons (50,000p+):

Pure Sets: Complete-

Incomplete-1/3- 1/3 1/3 Current Spyke Slots Filled-2/3
Neat Forum Games: Tag ; Hangsquid ; Count to 5,000 Inklings

Loading...