This site uses cookies. By continuing to use this site, you are agreeing to our use of cookies.

Learn More.

Squidboards now has its own Discord server!

Welcome to SquidBoards, the largest forum dedicated to Splatoon! Over 15,000 Splatoon fans from around the world have come to discuss this fantastic game with over 150,000 posts!

You are currently viewing our boards as a visitor. Click here to sign up right now and start on your path in the Splatoon community!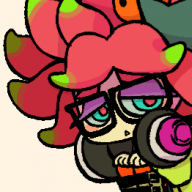 Annie Choic
Inkling
They should port Splatoon 1 to the Switch Apr 30, 2019
Loading...

Loading...

About

An

anechoic chamber

(

an-echoic

meaning "non-reflective, non-echoing, echo-free") is a room designed to completely absorb reflections of either

sound

or

electromagnetic waves

. They are also often isolated from waves entering from their surroundings. This combination means that a person or detector exclusively hears direct sounds (no

reverberant

sounds), in effect simulating being inside an infinitely large room.

Interact

Loading...