This site uses cookies. By continuing to use this site, you are agreeing to our use of cookies.

Learn More.

Squidboards now has its own Discord server!

Welcome to SquidBoards, the largest forum dedicated to Splatoon! Over 15,000 Splatoon fans from around the world have come to discuss this fantastic game with over 150,000 posts!

You are currently viewing our boards as a visitor. Click here to sign up right now and start on your path in the Splatoon community!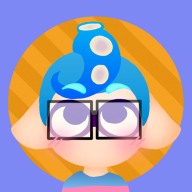 Gender:

Male

Birthday:

October 22

Occupation:

eighth grader
Moonlight
Inkling, Male
Moonlight was last seen:

Dec 3, 2019
Loading...

Loading...

About

Gender:

Male

Birthday:

October 22

Occupation:

eighth grader

hello i am garbage person aka Moonlight. I like talking too much, music and being obnoxious.

Add me on my Nintendo Switch: SW-8023-0926-6222


A few facts about me or opinions:

14 y/o
My MBTI16 personality is: ENFP-A
Self-proclaimed Professional Taylor Swift stan
Bitter about pretty much anything
Says 'prolly' and 'yall'
Is a soft boy
Main Weapons per Mode: Clam Blitz - Kensa Octobrush, Rainmaker: Dapple Dualies, Tower Control: Clear Dapple Dualies, Splat Zones: Kensa Splattershot Pro, Turf War: N-Zap '83, Aerospray PG, or Kensa Dynamo Roller

Stuff I love that is un-Spla2n related: [1]

Painting
Minecraft (not a troll or joke I swear)
Cartoons

riiiiiise and shiiiiiiine

Interact

Content:

NNID:

pxrks

Switch Friend Code:

SW-8023-0926-6222

Signature

signed
wild child; full garbage person

Loading...