This site uses cookies. By continuing to use this site, you are agreeing to our use of cookies.

Learn More.

Squidboards now has its own Discord server!

Welcome to SquidBoards, the largest forum dedicated to Splatoon! Over 15,000 Splatoon fans from around the world have come to discuss this fantastic game with over 150,000 posts!

You are currently viewing our boards as a visitor. Click here to sign up right now and start on your path in the Splatoon community!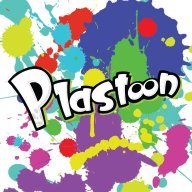 Gender:

Male

Birthday:

Nov 1, 1992

(Age: 28)
Plastoon
Inkling, Male, 28
still having trouble navigating the site, and its rough on my Current Laptop. but i am alive. :p Feb 23, 2016
Plastoon was last seen:

Mar 2, 2016
Loading...

Loading...

About

Gender:

Male

Birthday:

Nov 1, 1992 (Age: 28)

Currently sitting in S+

Main weapon: L-3 nozzle nose

secondaries: Splash-o-matic, Splattershot, Dual squelcher, N-zap, Gal.52, Splat Cahrger, Jet Squelcher.

pockets: inkbrush, blaster, splattershot Jr, Heavy Splattling, Mini Splattling

i play Splatoon on a fairly consistent, at least once every 2 days for a few hours. i am new to the boards for now. but i have a Youtube channel to were i make weapon Analysis for the weapons of Splatoon, link is below.

https://www.youtube.com/channel/UCH7GqMdovL8MlWulNTXiPHQ

currently not in any sort of squad, thinking its time i joined one though.

Interact

Content:

NNID:

Butmuncher56

Loading...