This site uses cookies. By continuing to use this site, you are agreeing to our use of cookies.

Learn More.

Squidboards now has its own Discord server!

Welcome to SquidBoards, the largest forum dedicated to Splatoon! Over 15,000 Splatoon fans from around the world have come to discuss this fantastic game with over 150,000 posts!

You are currently viewing our boards as a visitor. Click here to sign up right now and start on your path in the Splatoon community!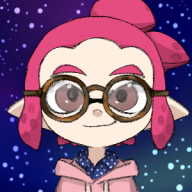 Birthday:

May 15, 1998

(Age: 22)

Location:

Occupation:

Student
SilverBrick
Pro Squid, 22, from UK
SilverBrick was last seen:

Jun 27, 2019
Loading...

Loading...

About

Birthday:

May 15, 1998 (Age: 22)

Location:

Occupation:

Student

Roller "main"

Name: Jamie Jean [No Surname Given]
Age: 21 now :O
Gender: Non-binary
Sexuality: Pan
Career status: Going to Uni for Games Design
Career goal: Making weird but cool Indie games
MBTI Type: INFP
Physical issues: Ehlers Danlos Syndrome, Pigeon chest, possible scarred lung
Mental issues: Aspergers, the whole gender thing, possible ADHD, addiction to procrastination

Name: Jamie
Species: Octoling
Gender: Girl
Hair: Ponytail
Pants: Yoga pants
Favorite outfit: Full-moon Glasses, Pink Hoodie, Choco Clogs
Signature item: Full-moon Glasses
Level: 70
Started: Sometime in the middle of Splatoon 1

Ranks:
Splat Zones: S+6
Rainmaker: S+6
Tower Control: S+1
Clam Blitz: Heck if I know

My strongest weapons:

Inkbrush (Vanilla)
Flingza (Vanilla)
Dualie Squelchers (Vanilla)
Carbon (Vanilla)
Dynamo (Gold, Kensa)
Splatterscope (Kensa, Vanilla)
Squiffer (New? I think?)
Undercover Brella (Kensa, Vanilla)

Other weapons I can use well:

Splash-o-matic (Vanilla)
Octoshot
52 Gal (Vanilla)
96 Gal (Deco)
Jet Squelcher (Vanilla)
H-3 Nozzlenose (Vanilla)
Splat Dualies (Vanilla)
Dapple Dualies (Nouveau)
Tenta Brella (Sorella)
Mini Splatling (Vanilla)
Ballpoint Splatling (Vanilla)

Favorite Subs:

Splat Bomb
Splash Wall
Point Sensor

Favorite Specials:

Splashdown
Splat Bomb Rush
Tenta Missiles

Favorite Gear:

Swim Speed Up
Quick Super Jump
Special Charge Up
Thermal Ink

Interact

Content:

NNID:

SilverBrick

Signature

See my main page for stuff about me

Loading...

Loading...