This site uses cookies. By continuing to use this site, you are agreeing to our use of cookies.

Learn More.

Squidboards now has its own Discord server!

Welcome to SquidBoards, the largest forum dedicated to Splatoon! Over 15,000 Splatoon fans from around the world have come to discuss this fantastic game with over 150,000 posts!

You are currently viewing our boards as a visitor. Click here to sign up right now and start on your path in the Splatoon community!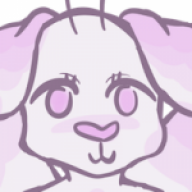 spiffy
Full Squid, from USA
splash my life into pieces Jun 28, 2015
spiffy was last seen:

Apr 16, 2017
Loading...

Loading...

About

i don't have splatoon YET but i really enjoy looking at fanart and watching gameplay videos!

update: I NOW HAVE SPLATOON. i play almost daily, feel free to comment your nnid if you wanna play some time! i live in the EST timezone.

i'm 19 and love videogames. feel free to call me spiff or spiffy.

Interact

Content:

Twitter:

heyspiffy

NNID:

pinkylilacs

Loading...