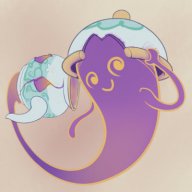 Joined

Aug 23, 2018
Messages

6
Switch Friend Code

SW-6238-9624-0408
Are you looking for fun, mature, and non-toxic fellow gamers to rally with? So are we!
Winter Clan is a social-focused, casual gaming community that values people. If you are 16 or older, have a mic, use Discord, and are willing to follow the rules that keep our communities healthy and positive, then we would love to welcome you to Winter Clan!
We run events 5+ nights a week where Winter members group up and play together! Events consist of people grouping together and having fun
. We play Splatoon 2, as well as a variety of other games such as Super Smash Bros Ultimate and Mario Kart. We are looking to eventually expand.
Winter has been a home for gamers since the late 90s when our founders discovered the joys of online gaming. We are a community of gamers spanning across all current generation platforms and numerous games, from PC to Nintendo Switch, Modern Warfare to Dungeons and Dragons. With over 11,000 members, we have a place for everyone regardless of your gaming preference.
Whilst we encourage friendly competition, we are not a home for toxicity; we do not have 'sponsors', and avoid dealing with 'eSports'. Each game has a unique approach to fulfilling that competitive itch, though we do not solicit our members with products or encourage an elitist attitude.
Winter offers our members a place to call home. We understand that personal life comes first; if you have to leave gaming, there will be no repercussions — Winter will always be here for you. We also offer a Discord server
https://discord.gg/s7VUZu8
, and website
https://winterclan.net
, to ensure we are able to communicate effectively with our members, and that they have all the tools necessary to get in the game!
For more information, feel free to reach out to TeaLeaf#5963 or Btrflyprncezz#2400 on Discord! To join, please click this link
https://discord.gg/s7VUZu8
to check out our server!
We hope to see you soon… gamers for life!