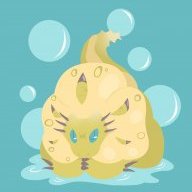 Joined

Nov 17, 2015
Messages

1
Aegis____ submitted a new guide:
.96 Caliber Inkage
- Deco and Regular .96 Gal guide
I'm gonna go over multiple things about the .96 Gal and it's variant, the .96 Gal Deco. These things will include:
General Stats
Methods of use
How to fight the .96
How to fight every general type of weapon (i.e. Rollers, chargers, shooters, sloshers, and splatling guns)
Angles of Attack by map
General Strategy by game mode
Read more about this guide...