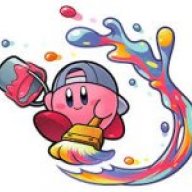 Joined

May 19, 2015
Messages

5
Location
Basically, on person gives out a wish, and the next person explains how it could backfire for them. Example:
-Person 1: I wish for eternal life
-Person 2: Granted, but you have to spend it with your least favorite person. I wish for unlimited dogs.
-Person 3: Granted, but they overrun your house and kick you out, if you are spared from being their slave that is.
And so on. I'll start with...

I wish for a years supply of donuts.