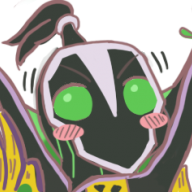 Joined

Mar 2, 2016
Messages

20
GrandestMagus submitted a new guide:
Do the Dualies!
- Uhm, whatever's up there.
Why, hello there, fellow inklings! It is I, the creator of that one charger guide I made like a year ago. Heh, I've gotten real rusty with that thing. Maybe I should go read my own guide? Anyways, that's not the point. The point is I ditched the charger for the dualies. Sorry Charger, I just suck with you now. Dualies! Yes, that's the weapon in this guide! Or should I say, weapons! That's right, there are TWO weapons now! You know the saying,
You...
Read more about this guide...