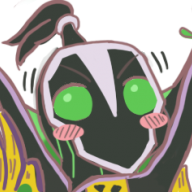 Joined

Mar 2, 2016
Messages

20
GrandestMagus submitted a new guide:
Do the (tetra) Dualies! Deux (WIP)
- What's poppin, triple D title.
(updates)
v 0.0 : Guide released.
Greetings, squid kids!

Hello, and welcome to the second guide in this "series" if you will. If you didn't know, I had made a guide far in the past, maybe when Splatoon Two released. It was a shorter guide, and in this one I will try to go into more details with my playstyle, the way I use the sub and special weapons,...
Read more about this guide...