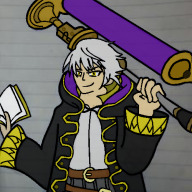 Joined

Oct 7, 2015
Messages

37
Mott Scurry submitted a new guide:
How to Rank your Squad Members
- A guide to help issue a chain of command for your squad.
RANKING YOUR SQUAD
​

This guide is made to help my fellow Squad Leaders establish a chain of command within his or her respective squad. A "Chain of Command" is the level of power or leadership in a certain group of people, most notably, a Military, which is essentially the basis for the terms Splatoon, Squad, and Team, and is also what I'll be referencing to quite a...​
Read more about this guide...