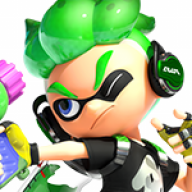 Joined

Mar 3, 2021
Messages

2
I've just started writing Five Islands, a crossover between Splatoon and a YouTube animation series called Songs of War.
It's been thousands of years since the Flood. All land-dwelling life was wiped out completely. Glow Squids became like Ardoni, except more... squidlike. Their...

www.wattpad.com
The full Songs of War Minecraft animation series put into one big epic Minecraft movie! Years after the Great War, the Voltaris are threatening to return to ...

youtu.be