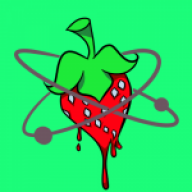 Joined

Jun 24, 2015
Messages

11
Location
NuclearStrawberry submitted a new guide:
Gear, Brands, and You! (Part 1; Image Heavy)
- Consumerism!
Hello everyone! NuclearStrawberry here, but you can just call me Straw. Let's cut to the chase, the beginning of this guide will be a quick guide that organizes gear and brands for you out there who just want to look up what each brand has to offer real quick instead of having to scroll down my lecture to get there. Those of you who want to listen to ( or ,rather, read) my lecture, feel free to scroll down until you see INTRO:

TABLE OF CONTENTS:

BRANDS...
Read more about this guide...