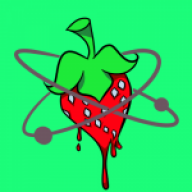 Joined

Jun 24, 2015
Messages

11
Location
NuclearStrawberry submitted a new guide:
Gear, Brands, and You! (Part 2)
- Abilities Galore!
Hello there squiddos, NuclearStrawberry here giving you the finale to this two-part guide series talking about gear and their relation with the diferent in-game brands so you can stay fresh without having to sacrifice power. This part will be discussing abilities and how to optimize them to YOU; the real meat of gear itself.

Well then, grab a seat you squids out there because class is in session!

If you haven't read Part 1 I recommend that you read that before this so that we brush...
Read more about this guide...