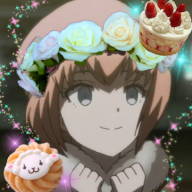 Joined

Oct 2, 2015
Messages

5
NNID

Quitter-E
Switch Friend Code

SW-7803-4243-1715
this is my first forum
game
pls no hate
It's simple. Guess the next poster's favorite weapon.
If they just like the weapon, but it's not their main or anything, that's still counted.
You don't have to guess something super specific, like "Custom E-Liter 3K Scope", but it has to be more specific than just "Shooters" or "Chargers".
Example:
Poster 1: Blaster?
Poster 2: Yeah. Inkbrush?
Poster 3: No. Splat Charger?
I'll go first, of
course
.
52. Gal?