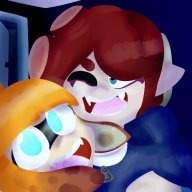 Joined

Jul 18, 2017
Messages

2
Woomers submitted a new guide:
Guide To Dualies
- This isn't a final go-to guide, just some things that I picked up.
[ Guide to Dualies ]​

Hello! Welcome to an informational guide to using the Dualies: Splatoon 2's new weapon class! I know the Splatfest is over but I would at least like to give some advice to players who haven't gotten to play, missed their chance due to outside problems, or are interested in just learning more about the Dualies. I played with the weapon for a majority of the Splatfest, having around 30000p+ at the end of the Splatfest in total. So without any delay,...
Read more about this guide...