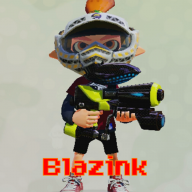 Joined

Oct 1, 2015
Messages

30
Location
Flamelord054 submitted a new guide:
Heroshot/splatershot guide
- A S+ Heroshot mains perspective.
Intro:

I feel like I always see tenatec players in ranked but almost never anyone playing the original and I feel like this weapon deserves more love that it gets now even and maybe I can get at least a few more people playing. I will briefly go over the main and sub and then go over gear and how the main and sub work together.

Main Weapon:

The main Weapon is nothing too special considering it is the balanced weapon. It kills in 3 hits and can be knocked down to 4 by and...
Read more about this guide...