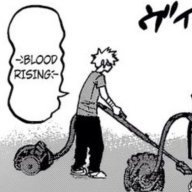 Joined

Jan 4, 2018
Messages

5
NNID

TheRhythmThief
Switch Friend Code

SW-2706-1471-1423
hi just to get my name out there i'm doing a quick pixel of your octoling oc just close enough to the time to celebrate the dlc coming soon.
here's a pixel i did for fun of a friend's squid
Rules:
ONLY FOUR SLOTS.
i am able to cancel if i cannot fufill or if i feel that i cannot bring your oc to justice
outfits OOC of the games content is OK, but i have no preference unless the outfit is overly detailed
i'm drawing only within the rules of the forum so please consider what you will request.
i'm trying to practice octolings and pixel art in general but i'll pick out your inkling if i really like them.
don't expect the art immediately as it is free. if you are expecting extra effort and a larger canvas, please consider commissioning me.
BE PREPARED IF IT'S NOT IN FULLBODY LIKE THE EXAMPLE. I MIGHT ONLY DO WAIST UP SOMETIMES.
PLEASE HAVE A PICTURE LINKED IN YOUR POST AS REFERENCE I CANNOT GO BY AN ICON ALONE OR JUST A "draw me?" POST
sorry if this is too many rules i just thought i should write these out even if one or two of these is expected
anyways feel free to ask for my twitter/art tumblr
SLOTS:
1. Yin_
2. Ch40sKnight
3.
4.
Last edited: