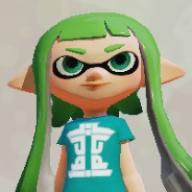 Joined

Jan 18, 2016
Messages

2
Reath submitted a new guide:
In-Depth Guide to Rapid Blaster Pro
- Advanced strategies and analysis
The Rapid Blaster Pro has become one of my favorite weapons. It has a fairly high learning curve, but it's great in ranked modes once you get good at using it. I got to S rank while using it almost exclusively. I haven't seen any guides for the Rapid Blaster Pro specifically, so I wrote this to share everything I've discovered.

Strengths

Very long range, splash damage hits behind corners, excellent at holding back the enemy, and high survivability.

Weaknesses

Long time to...
Read more about this guide...