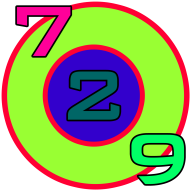 Joined

Jul 9, 2015
Messages

41
I figured since that we have been bringing up Octoling language topics at an ever-increasing rate on
the Inkling conlang thread
, I figured, why not start this thread?
Anyway, here is the thread for the Octoling language.
The language is partially (and asymmetrically) mutually intelligible with Inkling (Octoling speakers can understand Inkling due to its simpler grammar, but not vice versa). Unlike Inkling, verb conjugations are present, but verbs do not conjugate based on number and person like many languages. Some words, mostly nouns, are common.
The script is based off those found in Sunken Scrolls and other Hero Mode elements.
EDIT: Octoling and Octarian: What is the difference?
Typical octarian troops are virtually not as intelligent as Octolings. Regular Octarian speech is represented as very crude, primitive, and virtually unintelligible to speakers of any other language, so Octoling is to Black Speech as Octarian is to Orkish.
And yes, this is not canon, like our sister project.
CURRENT PROGRESS AS OF THIS THREAD'S CREATION: I have created a basic conjugation chart with three verbs. I will upload it once I have time to do such.
Last edited: