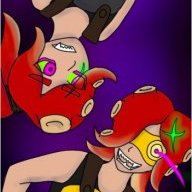 Joined

Sep 30, 2015
Messages

14
wildface1010 submitted a new guide:
Inkstrike advices
- Note: All according to my experience
Here's a little guide on where and when you should land an Inkstrike. Note that it's all according to my experience so it might not bring you 100% victory if you follow what I'll tell you later.

Try to land an Inkstriike somewhere near your teammate, or at the edge between the turf you inked and the opponent's turf. This allows your teammate to advance and hopefully splat some enemies.

Inkstrike is also a nice weapon to use in Ranked. It can instanty neutralise an enemy zone in Splat...
Read more about this guide...