Tonight's maintenance has brought with it a fresh new feature for the site! Our awesome community event organizers can now post their events via this system and have it automatically appear on an easily browsable calendar.
You can find Daily, Weekly and Monthly views of upcoming events by visiting the new
Events
section. You can visit the
Events Settings page
and choose to filter all events by keyword, which currently allows specifying Offline Squid Social, Offline Tournament or Online Tournament.
If you have other suggestions for useful keywords that could be used here, please share them!
The settings page will also allow you to filter by distance when it comes to offline events, so get those offline Squid Social get togethers going!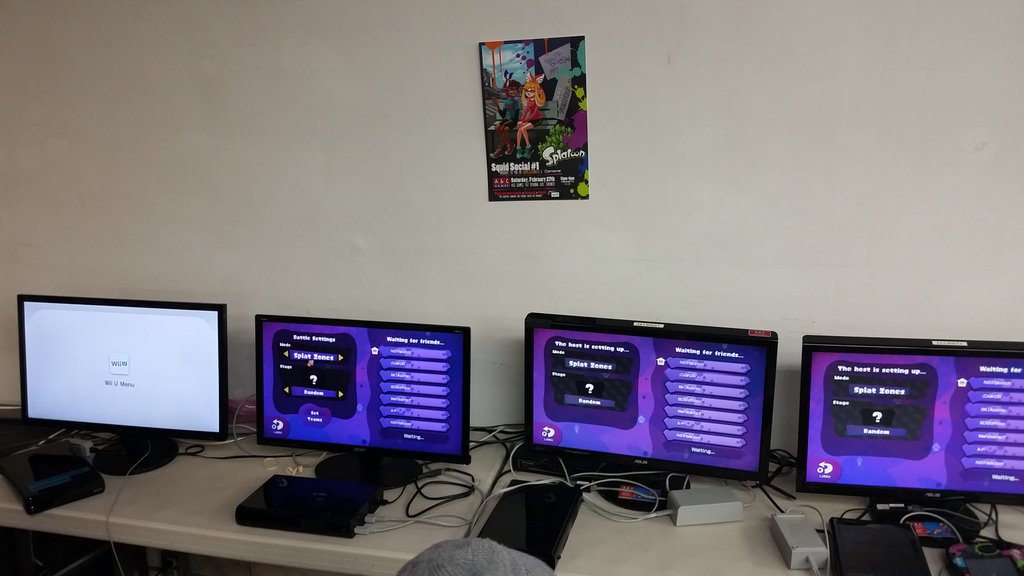 An offline Splatoon Squid Social at A&C Games game store in Toronto, Canada
​
Those who prefer the traditional thread listing format can of course still
browse the event listing forum as before
, but all future event threads will now be part of the event system and include the additional information it brings with it, as well as appear on the event calendar.
For existing events that have already been posted, there is unfortunately no way to import your thread into the event system. However, if you repost your event via the Events system, I should be able to merge your existing thread into the new Event created thread. Just tag me in the Event thread after doing so!