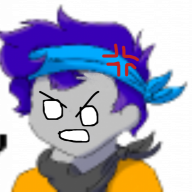 Joined

Dec 9, 2020
Messages

135
Location
There's literally an official kelp dome hate club discord server

But why don't people like this stage?

I don't know, because I almost never play Ranked and mainly play Salmon Run and Turf War. I love this stage in Turf War, get upset whenever it isn't in rotation for Turf War, and put down everything to play the game when it is. It's the only stage that I actually care about in one way or another (besides MakoMart. I hate that stage with every bone in my body but respect people who disagree... to some extent).

So, because there's a discord server against it, I'm creating a Squidboards topic for it. This topic is for pro-Kelp Dome discussion only and is for us to share our favorite memories of the stage, why we love it, fanart of it, reasons why it should return, and more.

Enjoy, and welcome to the Kelp Dome fan club.