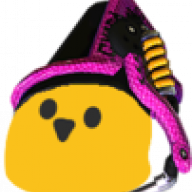 Inkling Cadet
Community Ambassador
Joined

Nov 30, 2016
Messages

228
Lil' Buddy is so cute! But now I can't play Salmon Run without thinking of him. This one detail opens up so many questions, and that's without factoring in the ominous message of that one Nintendo promotional image (the one with the hidden "Save Our Salmons" message).

What in the world has happened to the Salmonids in the new game? Was Mr. Grizz doing something really illegal? Will we have a new horde mode in Splatoon 3?

What do you all think?