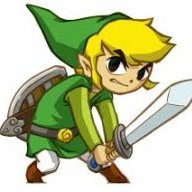 Joined

Sep 6, 2015
Messages

10
Scarfking submitted a new guide:
My experience with the Octobrush
- Though not perfect, this may help some people considering the Octobrush
Hey guys! Im very new, and this is my first guide, so take this with a grain of salt, not only because of that, but because im not an expert at Splatoon. However, i do have over 200000+ points from the Octobrush. That said, i'll do my best to outline the strengths and weaknesses of the Octobrush.

General overview:

This weapon is very similar to the Inkbrush, though plays very differently. For one, its slightly more powerful and slightly slower than its cousin, and less ink efficient. Its...
Read more about this guide...