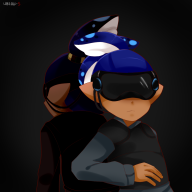 Joined

Nov 9, 2015
Messages

174
It is the year 2564. Human leaders fearing humanity's end at the hands of rising ocean levels, several scientists sought a solution; they named it Project ARK. An orbital satellite filled with a special nano spore, and a database of several human DNA databases, they called it 'the Seeds of Humanity'. Only a few weeks after the satellite launched, the ocean rose to mythical levels and swallowed everything in its path. It was complete genocide.

Meanwhile, Project ARK drifted in space waiting to perform its task, However in their rush to finish Project ARK many systems malfunctioned. Namely the network relay and internal clock malfunctioned. This prevented the ark from performing its duties once conditions were optimal for humanity's revival.

Now it waits watching Earth. A few years later the land becomes habitable again as the water recedes, however due to the malfunction Project ARK drifts in space. Over the next 12,000 years, it floats there only moving to dodge debris.

Earth, over the years, slowly changed. To say it looked simply alien would be wrong. Instead, it be more accurate to say it looked more like humanity survived. The limited landmass didn't hold much room for many cities, but it was clear there was intelligent life thriving on the planet.

Over the years Project ARK used up all of its fuel except for the emergency reserve meant only for landing. Due to this, it fails to dodge a chunk of debris, and the impact breaks it apart leaving only core pod that housed the critical components. Gravity takes over and drags it into the atmosphere.
The main pod begins to break the atmosphere, It was a fireball streak across the sky. The capsule tries to slow down, but burns through its entire reserve of fuel before it crashed into Saltspray Rig.

From within the capsule was an AI and a small collection of microscopic machines called Nanites. Nanies are very versatile little robots able to work together to make something work. Its because of these nanites that the AI survived the crash mostly in tact.

The AI looked around where it was. The place looked like it was made by humans, but something was off. It tries to remember its directives but was getting errors. It figures it needs to find information to help recover his directives.

Military choppers were sent out to examine what fireball was. The AI hears the helicopter approaching. Figuring it was Humans coming to collect him he stays where he was and watches, but when he spots the strange humanoid creatures that were coming off of the chopper it quickly darted for cover.

It sneaks across the power cables that ran under the deck, and comes out under the helicopter. It attaches itself to the helicopter using it as cover from prying eyes. As the AI hid, he could hear the various voices talking in a language that he wasn't aware of, which confused him as he was programmed with all the known languages of Humanity.

After a few hours the soldiers pack up, and leave. The cleanup crew takes the capsule, and any other debris to the local science center for examination.

Once the helicopter returned to base, the AI began looking for a communication device. It moved like a snake as it scurried around, but when it detected someone nearby it slowed up and blended into the ground.

After several minutes of stealthy movement it finds what it was looking for: a satellite dish. Surprisingly, it was similar in design to Human had used. It attached itself to the dish and began combing through every database it could.

The dives through what is suspected was the internet. As he digs through various websites the language barrier posed a problem. A soldier spotted strange activity in the network and cut all power to the grid. The power being cut was a hindrance so the AI started using power from his own core. It resumes sweeping through the net looking for anything that would help him decode the language. The soldiers began sweeping the base unsure what they were looking for.

As he digs through the net it finds an old USA Data Storage satellite that was still up there. Using this he begins to decipher this new language. After a bit of combing through it he finds out what he was.

The document made mention of a project called ARK: Automated Revival Kit. Its sole purpose was to wait in space until conditions were favorable to seed the planet with specially designed Nano Spores to bring Humanity back to life. Until such conditions are met, or if mission parameters changed it is to ensure its own self preservation.

Finally, a soldier notices the impossibly-powered dish. The soldier approached the dish with a flashlight. It was looking for a reason for it to still be powered. The AI detects a threat and darts away. It's then that the soldier saw the silver-liquid dart away from the dish. The soldier began chasing the AI as it fled the area, but loses sight of it a minute later due to the thing being so fast.

it eventually reached Inkopolis where it hid near the Plaza. It hides on one of the street lamps near the Plaza. As it hid it noticed the squid-like people. He hangs out there silently watching the plaza keeping an eye out on what people were doing. Surprised how they seemed to act similar to humans.

Once night fell, he could see soldiers patrolling the area. "Hmmm….I need a backup plan" As it rescanned the ancient document, it noticed an attachment:

"Self preservation guidelines. Do anything you need to survive even if it means breaking any laws."

He recognized the guidelines and moved away from the town center. After taking shelter near the monorail station, it began collecting refuse to convert into raw materials. Once enough raw materials was stored, he morphed into a power box as a disguise. Tapping into the power supply, it began manufacturing small insects to collect DNA from the Squid creatures.

It waited till dawn to release the swarm. Since it was near a high traffic area there would be plenty of DNA samples. The swarm of insects swarmed around taking photos of targets before getting the go ahead. That way the collection didn't interfere with the DNA Purity.

Being attached to a power supply it begins work on breaking down the Genome of the Inklings. The process was slow as he wanted to take his time with it.

Once he cracked the Inkling Genome it moved from the building into a more secluded alleyway and transformed into a capsule, incubating an artificial Inkling for him to use.

The next few days were not very eventful, however someone happened to notice the strange capsule. When the person investigated the capsule he notices strange markings on it. This had the person worried so they contacted the military.

They took the capsule to a high security facility, and They locked it in a vault for study. The AI couldn't do much as it waited on the Artificial Inkling to incubate. All he could do was wait during this time.

Over the next few days, the scientists began trying to take apart the capsule, but to no avail. Whatever the capsule was made of, it seemed to absorb whatever hit it. Fearing what could be inside, they kept it separate from everything else, and put it under surveillance for fear of what might be inside of it.

About a week later, the Artificial Inkling was finished. As it integrated with the mind of the male Inkling he begins planning ahead for things that may come up. He decided on a name, color pattern, and anything he might have needed.

Finally, the capsule opens up. The room gets filled with a strange mist, and coughing could be heard inside the mist. The capsule dissolves into a silvery liquid pool. It moves over the inkling and turns into a full body suit to help keep his new body warm. The coughing stops shortly as he acclimated. He would need time to get used to this body.

Once the mist cleared, soldiers in gas masks burst through the door.Upon entering, they saw an inkling laying on the floor, and they were confused by what they saw. They talked between themselves wondering what action they should take. The leader of the group picks up the inkling and examines him before dragging him away for questioning.

When they reviewed the video, they could only assume the inkling was what was in the capsule. During the questioning the AI had told the guards that his name was Zerul, but said nothing else.

After several tests they, determined that hel was harmless and review rules and regulations on juvenile detention.. Afterwards, they released Zerul to Inkopolis, but before releasing him, they gave him some standard clothes, a Splattershot Jr. and tank for ink so he could at least earn a living in Inkopolis.
Zerul was taken to the nearby monorail station just outside of the city. A soldier forces him onto the monorail. "You are only allowed to get off at the Plaza" The soldier pushes Zerul into one of the seats not near the main doors this way he couldn't escape, Then soldier sits next to him.

The monorail begins its travel across the city. With each stop a number of people mostly Inkling get onto the monorail. They avoided Zerul because the military officer sitting next to him. Once they arrived at the Plaza stop nearly everyone got off Zerul included. The soldier stayed on the train to ride it back.

Zerul was behind the crowd of people swarming to the plaza, as they slowly spill out from the cramped station. Once in the plaza he stands there looking around. He had seen this before, but now he was nervous.

A squid girl comes up next to Zerul. "Heya Newbie!" Zerul jump and aims his gun at the squid girl. It was a pink squid wearing Splash goggles, Squid Girl Tunic, and Strapping Reds. She chuckles seeing Zerul's response. "Yep a Newbie."

She pushes the gun down. "Calm down I'm not going to hurt you. I'm guessing you have a place to live seeing as all you have is a gun?" Zerul shakes his head and comes up with a quick lie. "Military took away my stuff when they caught me outside the town during curfew." She was shocked. "What were you doing outside of town?" Zerul continues his lie. "I was moving to the town, but i didn't have a ride, or money for the bus" She nods. "Well if you are having money issues you can join my squad."

She takes his hand and drags him over to a table where 4 other inklings were sitting. "This is my team. "That's Niraya." She points to a purple squid girl wearing a gas mask. Niraya waves and speaks in a bit of a muffled voice. "Hi there."

The pink squid then points to a blue squid boy. "That's Richard." Richard was cleaning his gear when he hears his name. He looks up and the pink squid and a black squid. "So Sarah who's the new guy?" Sarah gives him an angry look. "No fair now i can't introduce myself!" Richard laughs and goes back to cleaning,

Sarah then sighs and points to a green squid boy. "That Tim...he doesn't say much" Tim waves and smiles he was wearing power armor. She then points towards a orange squid guy. "And that's Robin He's a bit strange at times, but mostly harmless" Sarah then turns to Zerul. "Well introduce yourself."

Zerul looked nervous, he rubs the back of his head. "Hi my name is Zerul...I just got here, and lost my stuff to the military."

Richard looks up at Zerul. "What did you do to get your stuff taken away?"

Zerul looks down. "I was walking outside of town trying to get here. I had no money and no transportation so they caught me outside after curfew" Niraya looks at the others. "At least you kept your gear."

Hunter nods, then Robin speaks up. "We should take him to our place to get settled in. I'm sure he would like time to recover from what happened." Everyone except Zerul nodded in agreement.
Last edited: