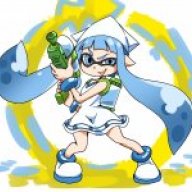 Joined

Aug 19, 2015
Messages

89
Location
Helio submitted a new guide:
Rainmaker : CHAOS GUIDE
- Strategy in Chaos, Guide to Rainmaker Ranked Battles
CHAOS GUIDE

CHAOS GUIDE: Rainmaker: Advanced Rainmaker (RM) Ranked Mode strategy guide.

WHAT IS A CHAOS GUIDE: in ranked battle you don't have chat, you can't coordinate, you have to strategize in a chaotic environment, this guide helps with strategy and will help you increase one rank 'guaranteed'.

TL, DR: In RM Play your role, your role is based upon your weapon, change your play style based upon weapons in your team or in other team. You're...
Read more about this guide...