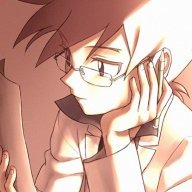 Joined

Jul 5, 2015
Messages

316
Hello, Hello~ ♡
Been a while since I've posted here, and with Splatoon 3 right around the corner, I figured, it'd be the best time to start recruiting some Squiddos for some casual and competitive action in my discord server!
If there's anyone who is looking for some fun casuals, or competitive sessions, or simply just looking for a place to socialize and chill with some really awesome squids, I've got a home for you~♪
We do play frequently now, so it's never a dull moment!
I know this is a shameless plug, but with Splatoon 3 coming, and the hype rising, I'm sure everyone else is looking to do the same ha ha!
I'll post a link here!
(I apologize to the mods if this is not allowed. Just in case it isn't, feel free to shoot me a PM, or hit me up on my profile, and we can continue there!)
https://discord.gg/QQgNevQnXj
Hope to be able to play with every returning squids looking for some fun!