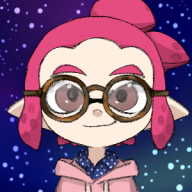 Joined

Nov 25, 2016
Messages

116
Location
SilverBrick submitted a new guide:
Rules to Defeating the Secret Final Boss
- You know the one.
I just recently beat Inner Agent 3, and when I sat down to do it, it only took a couple hours since I gave myself a bunch of rules for each phase of the fight. Here they are:

(3 is short for Inner Agent 3)

General:
1) Try to swim-strafe whenever 3 rolls to the side, or after getting a few shots in. Like an actual player, it takes them a moment to lock onto you if you strafe.
2) For most phases, get as close as possible while still doing the above. 3 finds it more difficult to adjust their...
Read more about this guide...