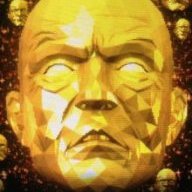 Good TOs are Capitalists
Super Moderator
Joined

May 20, 2015
Messages

379
Squids and Squidettes:
We at SCL are proud to announce our second Splatoon community League tournament
SCL: Supreme Edition (Bi-weekly Live #2)
current signups: 12/16
​
Riding on the coattails of SCL's first, successful tournament comes the wildly improved, even MORE bombastic second entry in the SCL Live series: SCL: Supreme edition! Promising to be an even smoother, even more exciting tournament, with an updated ruleset that is easier to understand and fairer and faster for everyone involved, this tournament will host a number of improvements from the previous tournament while ramping up everything good about the first one. Put your skills to the test once again in this 32 team, single elimination tournament on Sunday September 20th at Noon EST.
Team captains are expected to post a roster in the following format. This roster will not only be used for this tournament, but it will also be entered as a team in SCL: our custom ranking system, so that you may be ranked when playing against other SCL teams during this tournament and in the future. If you are already signed up for SCL, you can simply post your team name down below. This second option will hopefully be applicable for most of the teams returning from the previous tournament.
All signups need to be made following the rules and format below. Make sure all the information is there and correct. Your team will be edited in to the bottom of this post after you are added, and we will let you know if you mess something up.
Rules for signups. If you're not already signed up with SCL, read these carefully
Teams must name a Team captain. This is the person who we expect to typically make the posts and decisions for the team, and the person whom we will go to for queries. This does not necessarily have to be the person who makes all the posts, but they are expected to be the decision makers and are personally liable for the team's decisions. In the event of cheating, the team will be disbanded from our ranking system and the team captain and team captain alone will be banned for a fair amount of time, unless evidence is provided by the team that someone else is at fault.

Team members may only be on one SCL registered team at a time. Teams found to be running the same player will be approached and questioned. If the problem persists, then disciplinary action will be taken, possibly resulting in the disbanding of team(s) and the banning of the at fault player(s) and Team captains. This will usually not be resorted to unless teams are found to be non-compliant.

every team may only have up to 8 team members, and must have at least 4 team members, including the team captain. Squads with more than 8 players must split these players into different teams. EX: Splatoon community league has 16 people, so we would make two teams: SCL1 and SCL2, for example. These teams would be ranked separately.

As well as posting team members, you may also post your contact information as well, for TS, skype, or any other way you'd want to be contacted other than the forums There is no longer a skype requirement for this tournament, because we are using a different, more accessible service for this tournament. More below....
Signup Format Reference
If a team member does not have a SB username, just don't write it in. In the future we do expect them to be associated with a forum account, however.

Team Name:
Team Abbreviation: (You may skip this if you wish, and we will abbreviate your team name for you)
Team Leader-
Squidboards Username:
IGN:
NNID:
Member 2-
IGN:
NNID:
Member 3-
IGN:
NNID:
Member 4-
IGN:
NNID:
Member 5-
IGN:
NNID:
Member 6-
IGN:
NNID:
Member 7-
IGN:
NNID:
Member 8-
IGN:
NNID:
Main Time Zone-
Contact Information (if applicable)-
How the Tournament will be Run​
On Sunday the 20th at Noon EST, teams are expected to be prepared to play. Team leaders or another designated representative will also be expected to be present in the Discord chat, where the TOs will be communicating with them. We will provide the means to access the discord chat in this topic, later, so keep an eye out for that.
Teams will be asked to play against each other as laid out in the challonge bracket which will be provided ahead of time. This tournament is not taking place over an extended period of time. As such, teams are expected to remain active until they are knocked out of the tournament. If a team is not responsive when their match is set to be played, they will be disqualified from the tournament.
Games are played as a best of 5 set, until the top 4, which will be played as best of 7 sets. There will be a bronze match (third place tiebreaker)
For this tournament, one of the major improvements we are introducing, is introducing Halo Map Rules. In short, this means the mode and map combinations you will be playing on will be provided to you by the TOs in a way that is not biased for any team. For more information on Halo Map Banning rules, check out the topic by clicking
Here
. If you'd like to know my opinions, which do reflect the opinions of SCL for Halo map style, look for my post in the thread.
You may also sub up to 2 players from your roster in between games, every time. You may of course sub in less than that or no one at all.
Map/Mode Comboes For Tourney: These shouldn't need to be changed, but if they are it will be made known.
If you don't understand what this means, read the thread on Halo style. In short: you will simply play these in order every round. so game one you'd play TC arrowana, game two RM Bluefin, etc. You will only do the 4th and 5th combination if the rounds go to game 4 and 5, of course.
Due to this having been changed to a 16 person tournament, only rounds 1, 2, and the semifinals and finals will be used. do NOT use round 3.
TC: Tower Control
RM: Rainmaker
SZ: Splat Zones
Round 1-
TC- Arrowana
RM- Bluefin
SZ- Kelp Dome
SZ- Mackerel
TC- Triggerfish
Round 2-
SZ- Walleye
TC- Moray
TC- Mackerel
SZ- Saltspray
RM- Urchin
Round 3-
RM- Triggerfish
SZ- Blackbelly
TC- Walleye
SZ- Flounder
TC- Kelp Dome
Semifinals-
TC- Blackbelly
SZ- Urchin
RM- Triggerfish
SZ- Arrowana
TC- Kelp Dome
RM- Mackerel
TC- Flounder
Finals and Bronze match-
SZ- Walleye
SZ- Blackbelly
TC- Kelp Dome
TC- Arrowana
SZ- Saltspray
RM- Mackerel
TC- Triggerfish
Disconnect Rules
A team that experiences more than one player disconnect during a match OR any number of disconnects at the start of a match can, once per set, void that match, if the players that were disconnected can provide proof for the disconnect being legitimate. In any other circumstance, the round will play out as normal. We do this to try and prevent extreme swings due to disconnects, since in splatoon you can not reconnect mid match like in many other shooters, while also trying to avoid the system being abused.

Note that we do not expect very many disconnects during this tournament, if any, so we will not overlook teams that disconnect every match or otherwise constantly, even if they provide proof that the disconnect happened, as there are still ways to abuse the system for benefit. The one match limit is, similarly, in place for this reason, and to keep the tournament moving in the case of bad connections all around.

If a team experiences disconnects after they have already used their reset, then they must play out the game. If every player D/Cs in this fashion, then it will count as a loss

The exception is if an extreme amount of players disconnect randomly from both teams: the match will be reset like above, but it will not count against either team. Proof will still need to be provided.
​
Reporting Problems
Players will be expected to provide evidence of any bad sportsmanship, rule breaking, or otherwise, preferably through screenshots taken with a phone or such. The pictures are to be uploaded to imgur and provided to us via PM on squidboards. It would also be prudent to make us aware of the problem on the skype chat to make sure we are able to quickly check. Depending on the infraction, punishments will be given out as needed.
If you are caught lying or faking evidence, you will be disqualified, your team will be disbanded, and the team captain will be banned indefinitely from SCL and all our future tournaments, unless another player is proven to be the one behind it, in which case he will be banned instead. Everyone else on the team will receive a warning for a certain period of time. Methods will be used to check accounts we expect to be alts of banned players. Bans will extent to NNIDs and IGNs as well, and a banlist will be made as soon as the first person is banned. Infraction history will also be kept, and worse sentences may be given out in the future if the player has been found to be a repeat offender.
List of TOs for this tournament:
Main TO:
@Fightersword
Sub TOs:
@Aweshucks
@Flying_Tortoise
@GameGalaxy64
We hope this tournament goes even better than the previous one, and that the rule changes and additions made help foster an even better tournament. We hope that you all enjoy yourself, and come out of this feeling it was a positive experience. Good luck to every team involved, and we hope you bring home the gold.
Also, As hinted at by the name, we plan to do these tournaments Bi weekly on Sundays from here on out. This is to maintain a sort of regularity without having them being too close together​
Teams signed up will go here, in an unfinished bracket that will be added after two signups. quick number check: current signups are 12/16 since last update
Finalized unless someone else signs up.
​
Last edited: