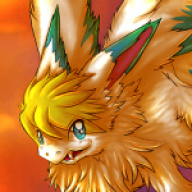 Joined

May 13, 2015
Messages

296
Exploiting a game using a game mechanic that allows you to win easier is something i can cope with today after having played MKW for over 6 years online.

But this "exploit" really needs to stop and/or being brought to attention.

Apparently there have been a lot of seperate disconnections whenever a room starts, poof, one guy is gone, and i haven't paid attention to it at all as i thought it was common disconnections that occurs, until my paranoia hit me in the face.

A guy name CrocoPanda joined my room several times and disconnected all of those times on my team, and i lost all matches he did, level 28 and was using a carbon roller i did not know the gear names as they looked very common with others. In general, he disconnected 3 times in my room, common disconnections?
What i saw sometime later was a bit shocking.
During one match i saw a guy named CrocoPanda on the opposing Splatfest team, level 41, Carbon roller, and very identical to the same gear he had before, and this time he did not disconnect at all.
He played and everytime in the room, he won, due to that he could easily own anyone on my team that wasn't that good, including me.
He did not disconnect once for all the matches he played.

So the one way to think about this is that he made two NNID's and voted on both choices using them both, to ensure victory on either of them, i find no issue with that, right?

While i find no issue above, i definetely had one with what thought came through on the other side of the coin, what if he created another NNID, disconnect every match to make sure the opposing team losses, while his own wins?
Playing the splatfest may not guarantee a victory if you win every match you can do, but disconnecting while on the opposing team with a different NNID, is basicly a guarantee a loss for them.

Am i really onto something,
Or maybe i'm just too paranoid?