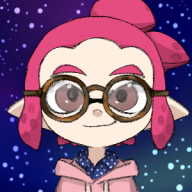 Joined

Nov 25, 2016
Messages

116
Location
SilverBrick submitted a new guide:
Splatoon 2's Inkbrush
- A guide to the Inkbrush's role in each Gamemode.
Part one: Inkbrush.

Despite being the centrepiece of its kit, the Inkbrush is unlikely to be the main instrument to splatting your foes. Instead, its biggest use is for moving around and inking, and for following up when your other tools don't quite get the splat. This kit relies more on its sub and special than any other in the game.

The first rule of the Inkbrush is Don't Run. The only time running is acceptable is when you're out of ink and standing on un-inkable terrain, in which case...
Read more about this guide...