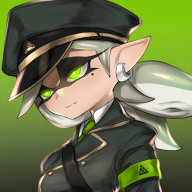 Joined

May 6, 2015
Messages

149
Location
Switch Friend Code

SW-0022-0027-5937
https://octo.im/2017/07/31/splatoon-2-online-multiplayer-analysis/
Splatoon 2's online experience is considerably worse than the original game in quite a number of categories. The game runs 30% slower than Splatoon 1, meaning the metagame is going to be heavily skewed to favour high damage, low time-to-kill weapons. Adding to that, players have been drawn into the title by bold claims that later have proven to be absolute nonsense. Good online multiplayer networking plays a much larger role in enticing people to play at a competitive level. If Nintendo are dead set on making Splatoon 2 a competitive title, then they should focus their efforts to make dedicated servers possible in 2018. Dedicated servers would also bolster security and anti-cheat measures. Cheating online became a very big issue for the original game, so they would be doing themselves a huge favor.

The content in this new game is refreshing. By improving the networking, it would make this game truly something to get excited about. Until then, I'm going to be playing casually. Salmon Run, here we come.
A tickrate of only 16Hz is embarrassing—especially for a competitive online shooter. If Nintendo wants people to pay for online access, they better get the dedicated servers ready. Consumers have higher standards in 2017.
Last edited: