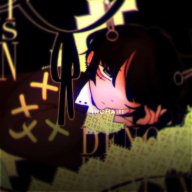 Joined

Jun 8, 2022
Messages

45
Location
Switch Friend Code

SW-3466-6179-1796
Well, since Splatoon 3 is planning to release soon, why not gather the information we already know? With all of the provided sneek-peeks that we've received through 2 trailers, I've got some theories made that we can all discuss!

Theory 1: What made Mammals come back?
Well, if it wasn't just me noticing, more of the locations in the background looked like man-made buildings, like skyscrapers. Also, snow exists. Could it possibly be that the weather was too warm for the mammals to survive?

With the snow coming, the temperature mustve dropped, enough for the human/mammal population to live. Now, im unsure on why humans weren't there, but other forms were. Perhaps they already got exterminated. Maybe they were hiding because they knew the evolved kind we're more of a threat than a friend.

Back to subject, who made them come back? Maybe Tartar didn't want the sanitized ink to be mind controlling. Maybe they wanted to bring the race of their creator back. Maybe the ink solution was an attempt to tranfere the Octoling species to more humanoid than they already were, hoping they would come out as the race before then originated

After he was defeated, the place was left abandoned and fell into the wrong hands. Octavio found the chambers of the mixture and edited it, and made it work (partially). He used his original Octarian army to be test subjects, just as Tartar did. Soon, it was all successful and led to the story mode placement. Octavio is still out for revenge!

This also explains why Octolings are playable without a cost in Splatoon 3. With them being saved, at least the ones in OE, they remained free and happy in what was Inkopolis, now known as Splatsville.

Well, here's the end of it! Let me know if you have any questions and what your opinions are! Stay fresh!