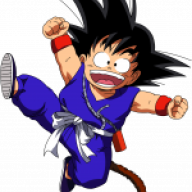 Dystopian Future Paint Desperado
Admin
Joined

Sep 20, 2009
Messages

398
Squidboards Presents a New Community Contest!:
In celebration of Inktober, we're kicking off a brand new project for all you talented squids out there. If you're an artist or aspire to be one, this is for you!
Art of the Month
is a monthly Squidboards community contest in which you submit your original Splatoon artwork based on the theme selected for that month. After the month is over, we'll select a winning submission, which will be featured on our homepage and social media!
October 2017
This Month's Theme: Halloween / Fall
For this month's contest, create an original piece of Splatoon artwork that has elements of the spookiness of Halloween and/or some Autumn vibes. Stay fresh!

DEADLINE: OCTOBER 31ST -- 11:59PM EST
​
How to Enter:
1) Create an original piece of Splatoon fanart.
Make sure, somewhere on the piece, you write "SQ AotM" (don't include the quotation marks, but you won't be DQ'd if you do!) so we know it's definitely an entry for this contest and not something you've made previously. Make sure to include your name/signature, too!​
2) Post the image in this thread.
Feel free to include your social media, where you can find more of your work, or anything else that you'd like to include that's relevant to your work, you as an artist, or the contest.​
Once you've done those two things, you're good to go! Remember, you can only submit
ONE
piece of artwork per contest. Additional entries will not be considered.
How is the winner decided?
The Squidboards staff will consider the following factors when deciding the winning artwork:
-Creativity
-Quality
-Uniqueness
-Likes on the image's post in this thread
-Usage of the contest theme
We might also select runner-ups, so don't fret if you aren't a winner!
What kind of art is eligible?
Since it's Inktober -- Any kind of illustration, painting, mosaic, calligraphy, drawing, graphic art, sketch, prints, and art of that nature.
What kind of art is ineligible?
Memes. Definitely memes. And any artwork that isn't entirely, 100% made by you.
---​
Feel free to use this thread to also discuss the artwork posted, as well! We encourage you all, artists and otherwise, to engage and connect with one another. Meet some new artists, find new art you love, and talk about your work or someone else's! This is as much a contest as it is a place to connect and socialize, too.
With that, start submitting your art! Good luck to all those who enter!
Last edited: