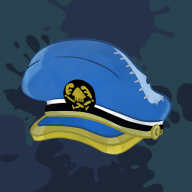 Joined

Aug 23, 2017
Messages

2
Location
теам лаuтικа - лтκ
Are you planning on getting Splatoon 3 as soon as it launches?
Are you still playing Splatoon 2 in order to practice and avoid rust before the new game drops?
Team Nautika wants to start a community and put together a team that can participate in different competitions, and we're looking for players like you!

An old competitive team from the days of Splatoon for Wii U is trying to make a comeback before the release of the latest installment. Although our previous Discord server was used only for team communication and discussion, we have changed our formula, and now we're looking for multiple members and friends to join the server.
It doesn't matter if you are only interested in competing or if you're just trying to enjoy casual matches and making new friends, we will be happy to have you with us.

Our current Discord server will allow you to:
➔ Look for games
➔ Find people to squad with or to start your own competitive team
➔ Discuss competitive strategies and builds with the community
➔ Chat with other members about all things Splatoon
...and much more!

We just finished setting up the server and we are interested in finding our first batch of founding members.
We won't be entering any competitions yet, but as the server continues to grow and we manage to get more members, we will be focusing more on competing and hosting in-house events, and maybe some online tournaments from time to time.

For the time being, if you're still playing the game after multiple years, if you just picked it up after not playing for a long time, or even if you're just starting, please consider checking out what we've built for you. Everyone is welcome regardless of any rank or skill level.

Join the Discord server!
https://discord.gg/5FwFaFvB5J
Feel free to spread the word and share the link around. We'll appreciate it a lot!
​