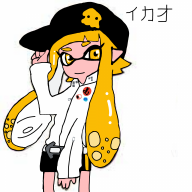 Joined

Jun 17, 2021
Messages

78
Location
Right. This is not anything to do with Splatoon. Sorry.
Guys, you know that the oceans are kinda turning into a giant bowl of plastic soup. And, well, as much as I want to help that out, I can't do beach cleanups because I cannot afford the price tag on the coach. So I donated one dollar to #teamseas. To prove that I care, I had to try and find a place to convert my british pounds into american dollars. All of my favourite youtubers (like Aphmau, Checkpoint, Skip the Tutorial, aCookiegod ect.) are asking YOU to help save our seas.
If you still want to see inklings drowning, I suggest you donate one dollar to scoop one pound of waste from the seas
This is a linkie to donate.