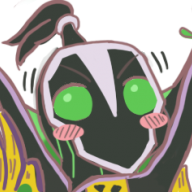 Joined

Mar 2, 2016
Messages

20
GrandestMagus submitted a new guide:
The Charger Bible
- Just for you.
Welp, all charger mains have this weird time when they just suck with the weapon. No fear though! I can (hopefully) help you become a better charger! This guide is meant ONLY for the vanilla charger and not its variants.
Blue words = Important words.

Chapter One: Know your gun. Love your gun.

Before we move on. We need to talk about the requirements and basic statistics of this weapon.
Range: 85/100
Charge time: 50/100
Mobility: 40/100
(You won't be moving alot.)

Takes a short...
Read more about this guide...