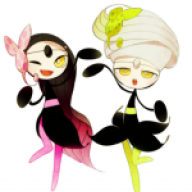 Joined

May 28, 2015
Messages

77
Meloetta submitted a new guide:
The Firing Range - A basic guide to weapons.
- An image guide for weapons, expanding on the vague bar graphs shown ingame!
Hey there my fellow Squiddies, and welcome to the Firing Range!

In this guide, I will be going into a little more detail about each weapon than is given in the game's statistics screens by showing off each weapon's range and power, aswell as showcasing what each Sub and Special weapon does, and what it looks like so that you can look out for them on the Splattlefield!
This guide was originally being made for my personal use, I decided to post it on SquidBoards, on the offchance it'd be...
Read more about this guide...