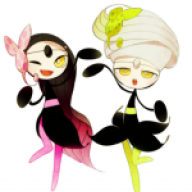 Joined

May 28, 2015
Messages

77
Meloetta submitted a new guide:
The Firing Range Part 3 - A Basic Guide to Sub and Special Weapons!
- A basic image guide for sub and special weapons
Hey there, fellow squid kids! This guide is part 3 of my "Firing Range" guides.

I had to split them up due to Squidboards having a size limit to guides.. But enough of that!

If you've no idea what these guides are about, click

here

to check out Part 1!

This part of the guide is going to be all about Subs and Specials. It'll be pretty short in comparison to the other parts!

...

​
Read more about this guide...