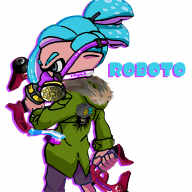 Joined

Jun 13, 2015
Messages

69
Location
Robotoboy20 submitted a new guide:
The Squeezer... Double Action Army
- "What is that stance? And that gun?"
THIS IS A PREFACE INTRODUCTION - SKIP TO WHERE IT SAYS "GUIDE TO THE SQUEEZER" TO READ THE GUIDE!

I'm back. After a long time away from Splatoon 1 I've witnessed it evolve into something amazing over time. It has it's own celebrity players, large scale events, and a huge underground following here in the west. I haven't written a weapon guide in a long time. The...
Read more about this guide...