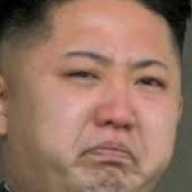 Joined

Jul 19, 2015
Messages

93
Location
I very rarely see people use this weapon and when they do they usually use the deco version and not the vanilla one.

I find that sprinkler and ink armor make for an amazing set and combined with all the buffs the .96 gal got over the course of Splatoon 2 it's like a point and click adventure game with the 2HKO.

You can use ink armor to push forward or can activate it as a failsafe if you accidentally overextend.

This is even better because you can use the sprinkler to firmly anchor your newly gained turf after pushing with Ink Armor.

So what do you guys think? Is it underrated? If not what problems do you think it has that keep it from seeing more usage?