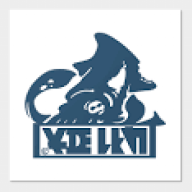 Joined

Mar 8, 2018
Messages

542
NNID

ssjplt
Switch Friend Code

SW-0405-1788-8108
Enperry submitted a new guide:
Toni Kensa
- An analysis of the Toni Kensa weapons' potential
On 9/13/18 the Toni Kensa weapons were revealed to be alt kits of the standard weapons of Splatoon 2 with a slick monochrome design that you just can't say "no" to. Later that evening the weapons were released, and everyone bought the weapons and instantly took them into Ranked because "They're just the exact same weapon". However, this is very untrue for certain reasons to be mentioned later in this guide which will be a breakdown, analysis, and tips. This is my first guide so give me a...
Read more about this guide...