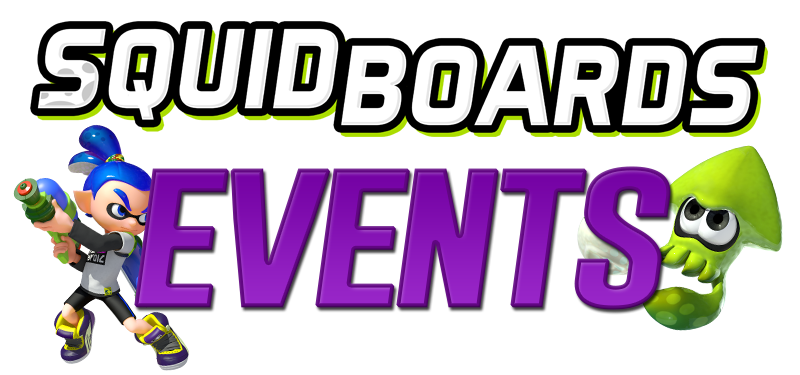 This weekend, there are plenty of tourneys and online events taking place.
The U.S Inkling Open qualifiers, and NNCL COSMIC III are taking place for all the American squids eager to watch. For the Squids across the pond Fullwipe is presenting some great teams in France. Finally, SyStorm Finals pits West vs. East and Tidal Wave brings double elimination tournament action with a showcase of original, new artwork from community artists. Check below for the events and their respective links.
Saturday, April 22, 2017
US Inkling Open
Tomorrow kicks off the U.S Inkling Open, an online national tournament hosted by Battlefy. The tournament is across different game modes, including Turf War, Splat Zones, Tower Control and Rainmaker.
This tournament will be part of many other exciting ongoing online events for S1 this season. Winners will receive a Nintendo Switch and tickets to E3 2017. Great rewards for what's going to be a great event.
When:
The tournament qualifers officially start Saturday, April 22, 11 A.M.
The finals will begin on April 29 at 11 a.m. PT.
For full rules and tournament time, visit:
https://battlefy.com/splatoon
.
Sunday, April 23, 2017

SyStorm
Japan's biggest tournament meets the biggest tournament out West.
Link to event page:
http://smash.gg/inkstorm5
When:
Dates
Quarterfinals: April 15-22
Final 4: Sunday, April 23 @ 7am ET / 13:00 CEST
· April 15th-23rd 2017
Tidal Wave
"
This tournament is meant to be a fun one-off double elimination competition that simultaneously showcases talents of artists in the community! Tidal Wave will feature a gold, silver, and bronze prize, as well as a random lottery prize. All of the prizes from this tourney will be commissioned from Swoletergeist, Luci, and Midnight, or drawn by me (hlel)!"
This will be a double-elimination bracket with no team cap.
When: Sunday, April 23, 1 p.m EDT
Friday, April 21, 2017
Fullwipe
"eSportBrosTV is proud to present FullWipe, an online event on Splatoon where the focus will be on the show and the four participating teams: Crème Fresh, Extermination, Rising Moon and Spanish Army. More information on our Discord : discord.gg/TSWR6kV."
French Stream: Twitch.tv/esportbrostv
English Stream: Twitch.tv/esportbrostv2
Twitter :
https://twitter.com/eSportBrosTV
Start
: Friday, April 21, 2017 - 08:00 PM
End
: Friday, April 21, 2017 - 11:30 PM
NNCL Cosmic III
NNCL Cosmic III is an ongoing series of double elimination biweekly tournaments hosted on Friday nights.
Discord -
https://discord.gg/hxPnEuh

Start
: Friday, April 21, 2017 - 07:00 PM
End
: Friday, April 21, 2017 - 11:00 PM
-ipse
Last edited: