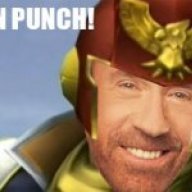 Joined

Apr 23, 2015
Messages

415
Location
The Squidicide Squad Omega is a competitive North American Splatoon squad that strives to participate in tournaments, scrimmages, and friendly battles. We are here to be competitive and have fun at the same time.


Information About The Squad:
The following is general information over TSS - Omega. This is what should be expected.
We will be active in tournaments and scrimmages

TSS - Omega is the counterpart to TSS - Alpha

Chatting within the squad is welcomed

We have our own Discord server as well as Skype chat

Bad behavior is not tolerated (strict 3-strike system)

You must live in North America to be on TSS - Omega (for scheduling purposes)

Many matches will be recorded and uploaded on YouTube.
Requirements
The following is what is required of you when joining the squad. While we are not a strict squad, there are still some requirements.
S or S+ rank is highly recommended. However, if you can consistently stay at A rank (or higher), feel free to apply

Since we are a group of friends, please try not to anger teammates

Be open to constructive criticism

You must have Skype and Discord

A decent microphone is needed (one that other teammates can hear). Usually a phone mic works decently, but other microphones are clearer. Clearer = Better

You must add our squad tag to your Mii name-- SSΩ

TSS - Omega MUST be your only squad if accepted

You cannot apply to other squads once in TSS - Omega

Be able to adapt to different weapons (at least 2, 3 recommended)

Stay active and friendly in the chat

Stay active and friendly on Squidboards. You represent our squad whenever you are posting here.

You must attend meetings and practices (requirements will be detailed upon joining the squad)

Be able to memorize map callouts

You must keep swearing and salt levels to a minimum (ESPECIALLY DURING VIDEO RECORDINGS)
Application
Click HERE to register!

If you have any questions, ask them in this thread! In addition, please post in this thread when you register!
​
Last edited: